The best gaming TV is probably as close as you're going to get to playing your games at your local cinema: Not only are they larger than most monitors, these days the best 8K TVs rival the best gaming monitors in terms of fidelity. Thanks to the pin-sharp 4K/8K detail and convincing motion, Samsung Neo QLED delivers Samsung's sharpest, most compelling pictures yet: Sluggish response times for TVs are a thing of the past.
The Samsung NEO QLED series has always set the bar but now, with Quantum Mini LED technology, your picture quality is going to go far beyond your expectations, both for games and movies. A Quantum Mini LED is 40 times smaller than a conventional LED, and these Samsung Neo QLED TVs feature thousands of them.
This allows Samsung's Quantum Matrix Technology to more precisely control the tiny LEDs, delivering the most focused contrast and brightness. Black tones are deeper and more nuanced, and white tones pop from the screen—so contrasts are wider than ever before.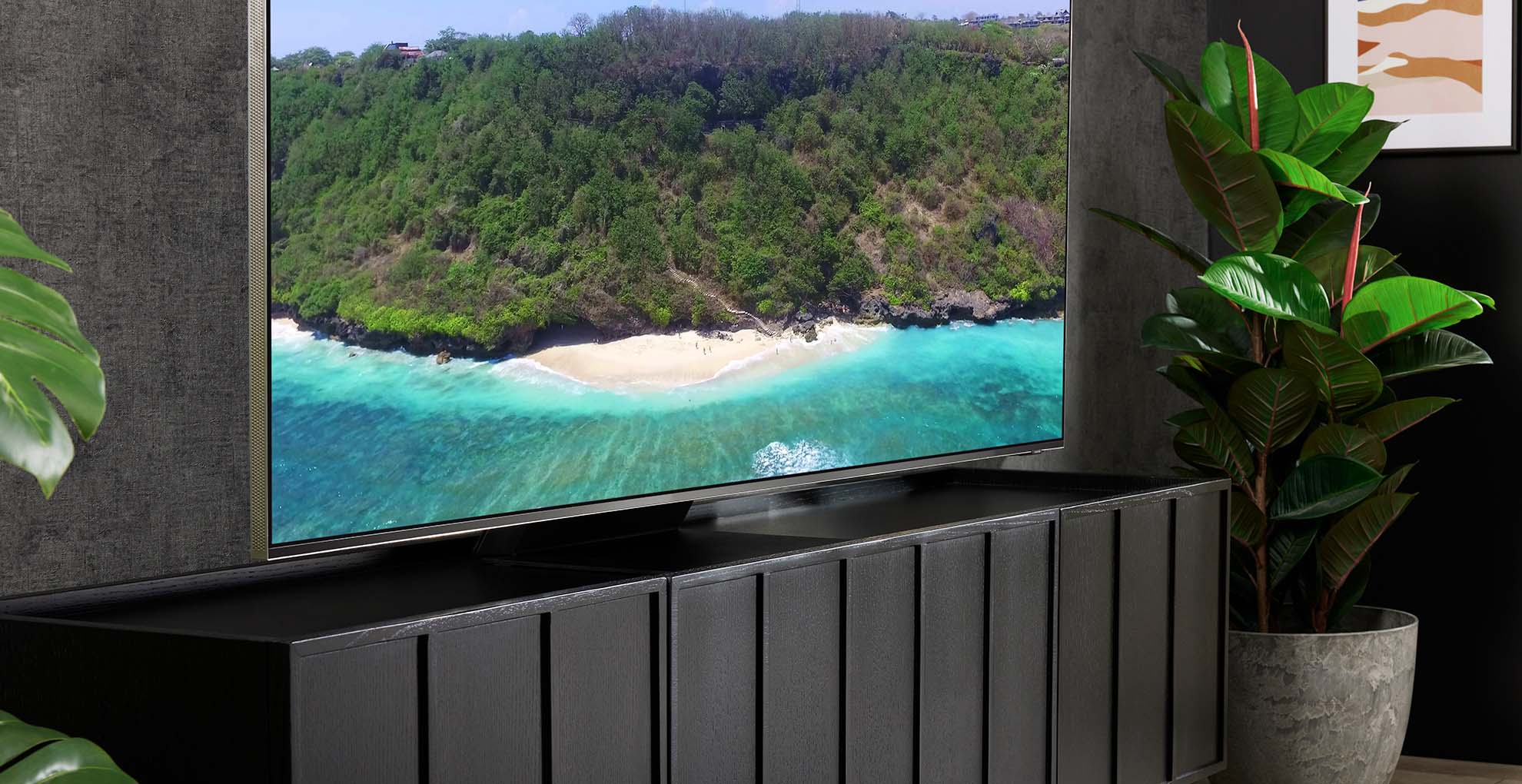 Samsung's QLED tech has led the way recently when it comes to vibrant colors and vivid contrasts in first 4K and now 8K TVs: these things are showstoppers. The HDR tech is the most vivid HDR of any commercially available TV, which will show you a significant boost in vibrancy over every other TV set, with a noticeably broader range of colors. 8K content looks stunning, as if it needed to bed said, but the TV also upscales regular HD pictures, and even SD content, making them more colorful and with smoother motion and edges. The anti-reflection screen is the icing on the cake.
Samsung Neo QLED delivers Samsung's sharpest, most compelling pictures yet. And in conjunction with a host of other cutting-edge technologies, it makes Samsung's QE65QN800A, QE55QN94A and QE55QN85A Neo QLED TVs the perfect screens for PC gamers who want a better view.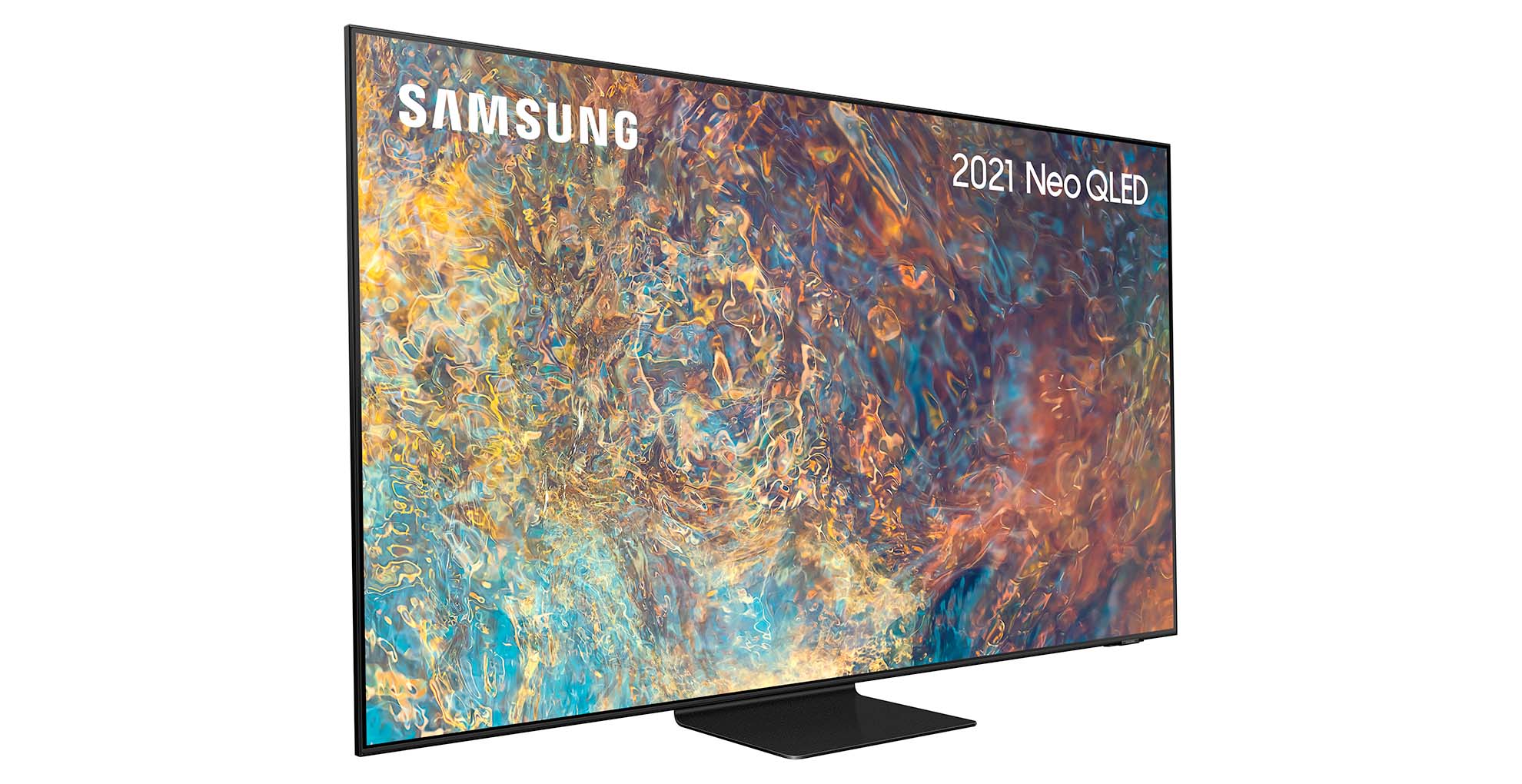 The Samsung QLED Dynamic Black Equaliser technology reveals the finest details in even the deepest, darkest scenes. Auto Low Latency Mode detects when you've fired up your PC, and automatically minimises input lag and maximises picture settings. So you'll always be ready to lose yourself in the extraordinary Neo QLED TV image quality. And with Samsung's 10-year No Screen Burn warranty*, you can get your game on for as long as you like without worrying about image retention.
And as well as delivering the most immersive, most responsive picture quality around, Samsung Neo QLED technology also allows the televisions themselves to be elegant, super-slim objects that look good in any environment. The QE65QN800A, with its 8K resolution and stunning next-generation picture quality, features Samsung's One Connect box, which keeps the number of connection cables to the screen tidied down to just one – which will delight the interior decorator in all of us even more.
So Samsung Neo QLED TV sets new standards: the best possible television you could have to play PC games on. New technological standards, and new standards of picture performance… but, most of all, entirely new standards where your next-gen gaming experience is concerned.
Get up to £500 cashback on selected Samsung Neo QLED TVs by shopping with Samsung today.
*Participants must register for the 10 year screen burn warranty within 90 days of purchase, T&Cs apply.