The best Black Friday laptop deals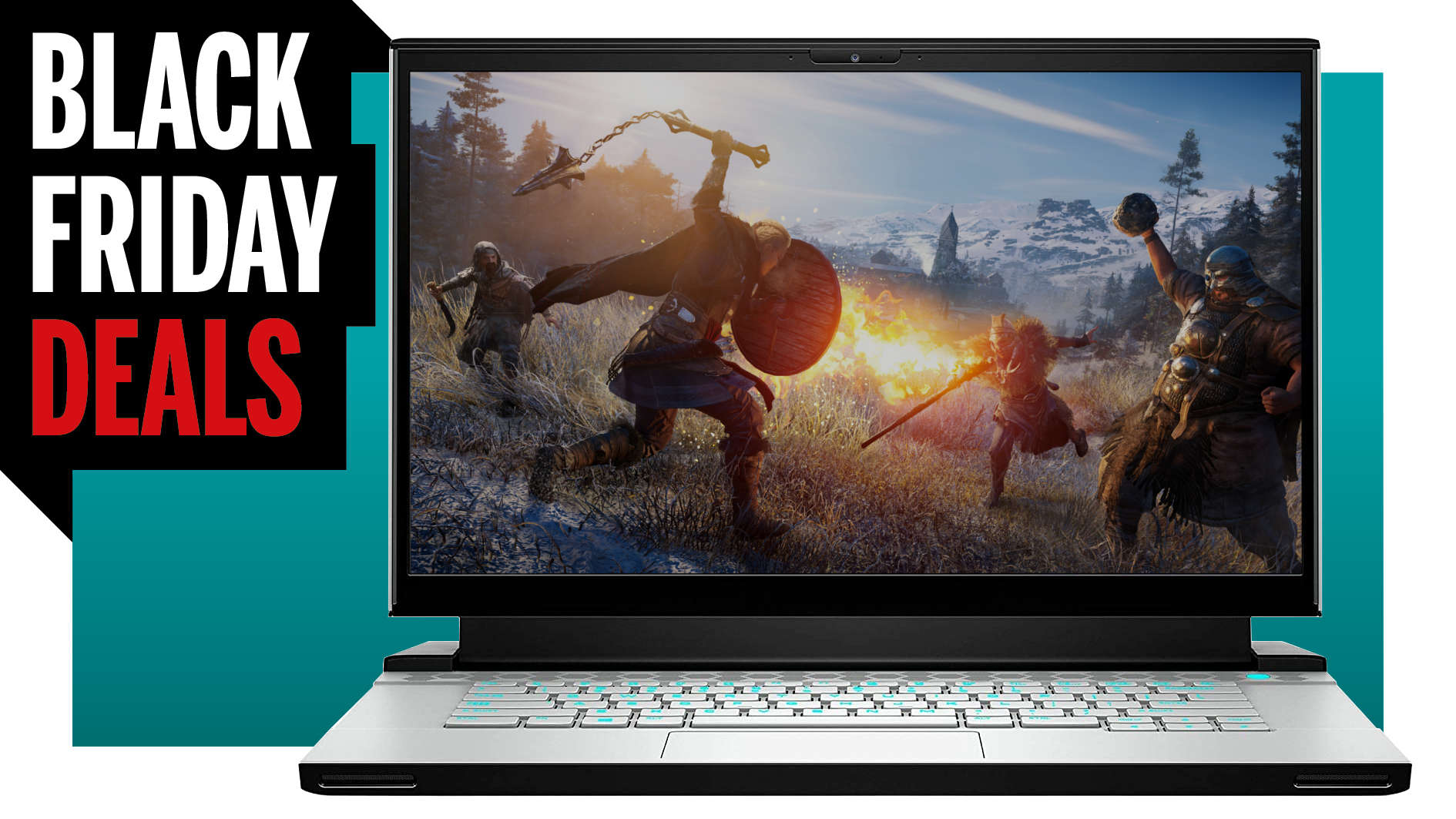 Jump straight to the deals you want…
1. Gaming laptop deals
2. Office laptop deals
Gaming laptops are one example of tech that's come through the shortages basically unscathed. That's not to say gaming laptops are immune to today's technological woes, though, and the best of these will be in high demand over the holidays. With Black Friday just around the corner, there are early deals cropping up all over, so there's plenty of chance for you to get in early. 
The key to finding the best laptop will be staying on top of the latest laptop deals. Don't worry, we don't expect you to do that on your own. Right now we're grinding away on the deals machine, which is gradually spluttering back to life in the lead up to the Black Friday, come the end of November. With our expertise at hand, we'll be making sure to filter the very best Black Friday gaming laptop deals into the list below, right the way through into Cyber Monday.
For a great 2021 gaming laptop deal, you'll want to look out for one with a more recent GPU, such as Nvidia's RTX 30-series. You can find some older models with RTX 20-series still kicking around, though we don't recommend paying over the odds for one when there will be plenty of deals on newer GPU laptop models. A newer CPU is also a good idea. A greater core count will give you more processing power to handle your workload, but be wary of single-stick configurations—these could cause you to lose precious performance because an OEM or manufacturer wanted to cut costs.
Below are all the best gaming laptop deals we've found so far, or which have been discovered through our automatic deals widgets. We'll continue to update this page in the lead up to Black Friday and Cyber Monday, adding the best deals to the top and removing deals that have expired.
Who will have the best Black Friday gaming laptop deals?
Black Friday gaming laptop deals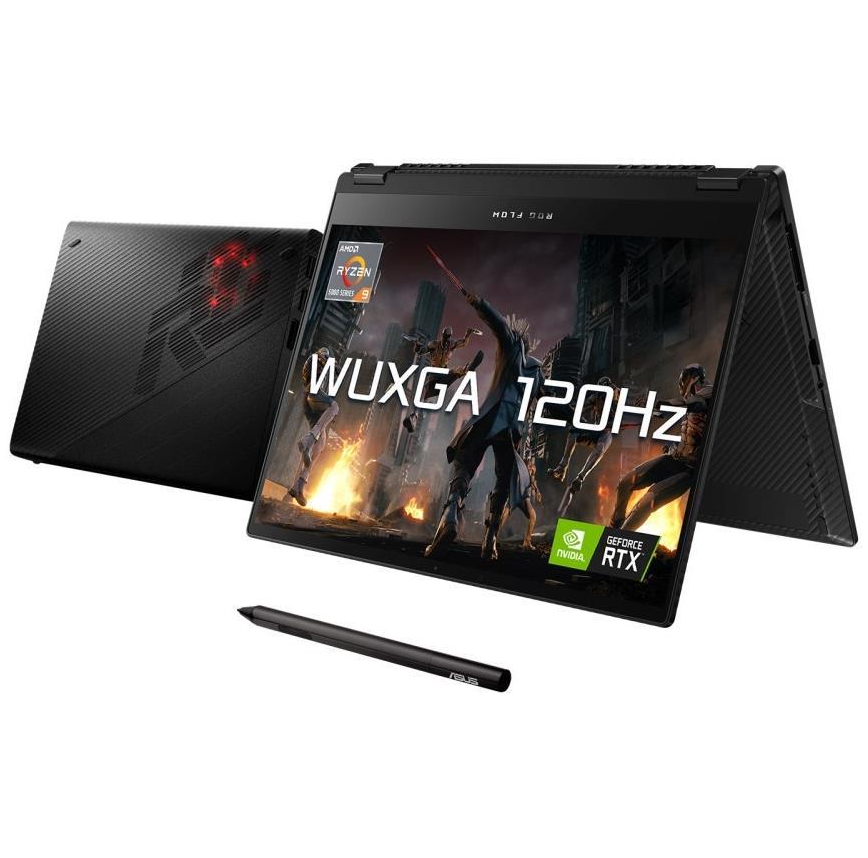 Asus ROG Flow X13 | 13.4-inch | Ryzen 9 5980HS | GTX 1650 + RTX 3080 Dock | 32GB RAM | 1TB SSD | £2,999.97 £2,399.97 at Box (save £600)
Asus' X13 is one ultra desirable bit of kit, mixing the portability of a 13-inch touchscreen notebook with the gaming power of an external RTX 3080 GPU. Mix in 32GB RAM, a 1TB SSD, and AMD's might octa-core Ryzen 9 CPU, you have a notebook for all occasions. And one with a hefty discount, too.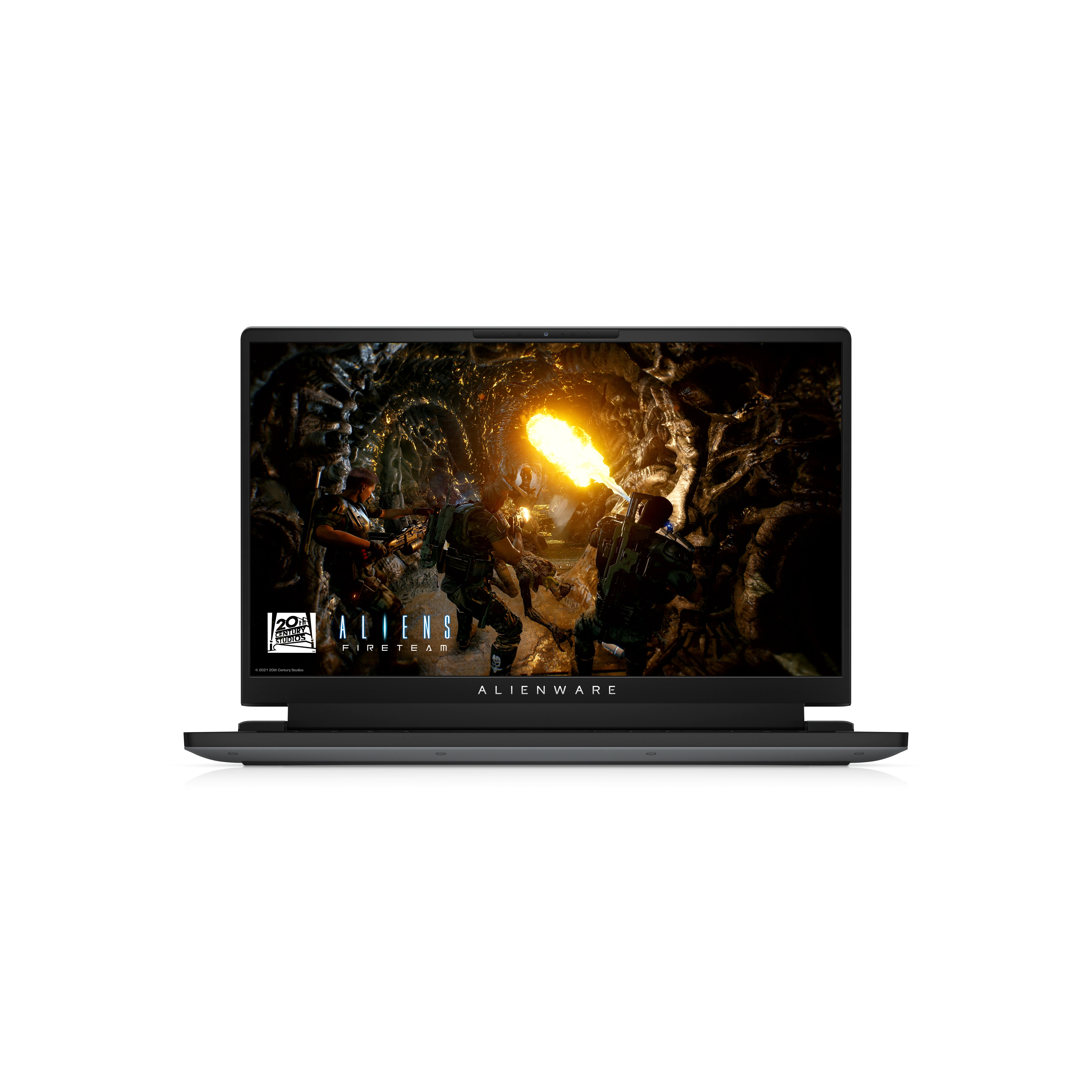 Alienware M15 R6 | Intel Core i7 11800H | Nvidia RTX 3080 | 16GB RAM | 1TB SSD | £2,449 £1,999 at Dell UK (save £450)
This is one of the few RTX 3080 laptops I've seen under £2,000 so far, and it's a good mix of specs for high-end gaming. That includes a 360Hz 1080p display, which will really make the most of Nvidia's top mobile GPU in most games.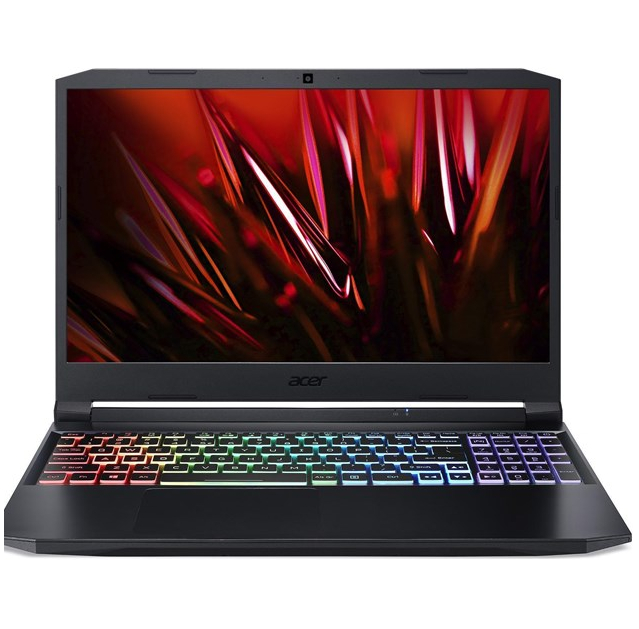 Acer Nitro 5 (2021) | AMD Ryzen 7 5800H | Nvidia RTX 3070 | 16GB RAM | 1TB SSD | £1,399.97 £1,099.97 at Box (save £300)
This is a really good price for an RTX 3070 gaming laptop. It is surprisingly well-to-do in other aspects, too. The RAM is a decent 16GB, there's a 1TB SSD for all your games and OS, and the CPU at its heart is one of AMD's latest and greatest. The screen, while 1080p, is also 144Hz, so you can really make the most of that RTX 3070's power with this one, too.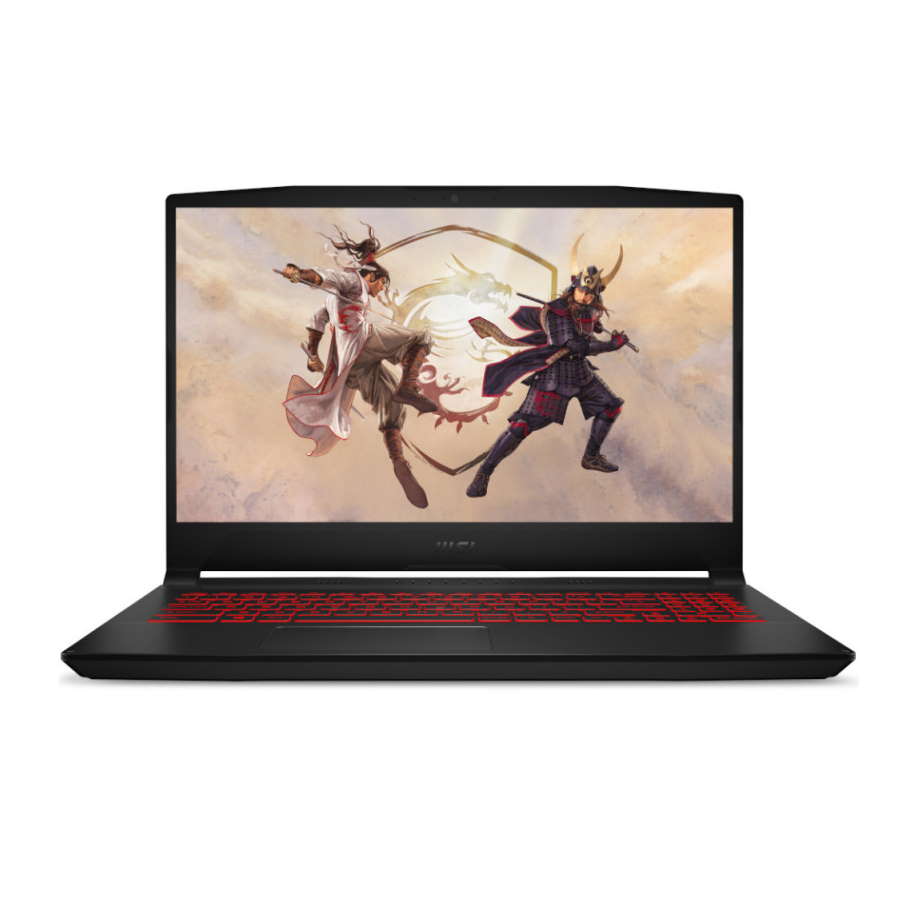 MSI Katana GF66 | 15.6-inch | Intel Core i7 11800H | Nvidia RTX 3070 | 16GB RAM | 512GB SSD | £1,399.99 £1,229.95 at Overclockers (save £170)
This is an impressive spec for the money; any time you can bag an RTX 3070-powered gaming laptop for under £1,250 you're doing well. Throw in a high-refresh rate panel, a full 16GB of memory and a relatively generous 512GB SSD and this is a system that will last you years.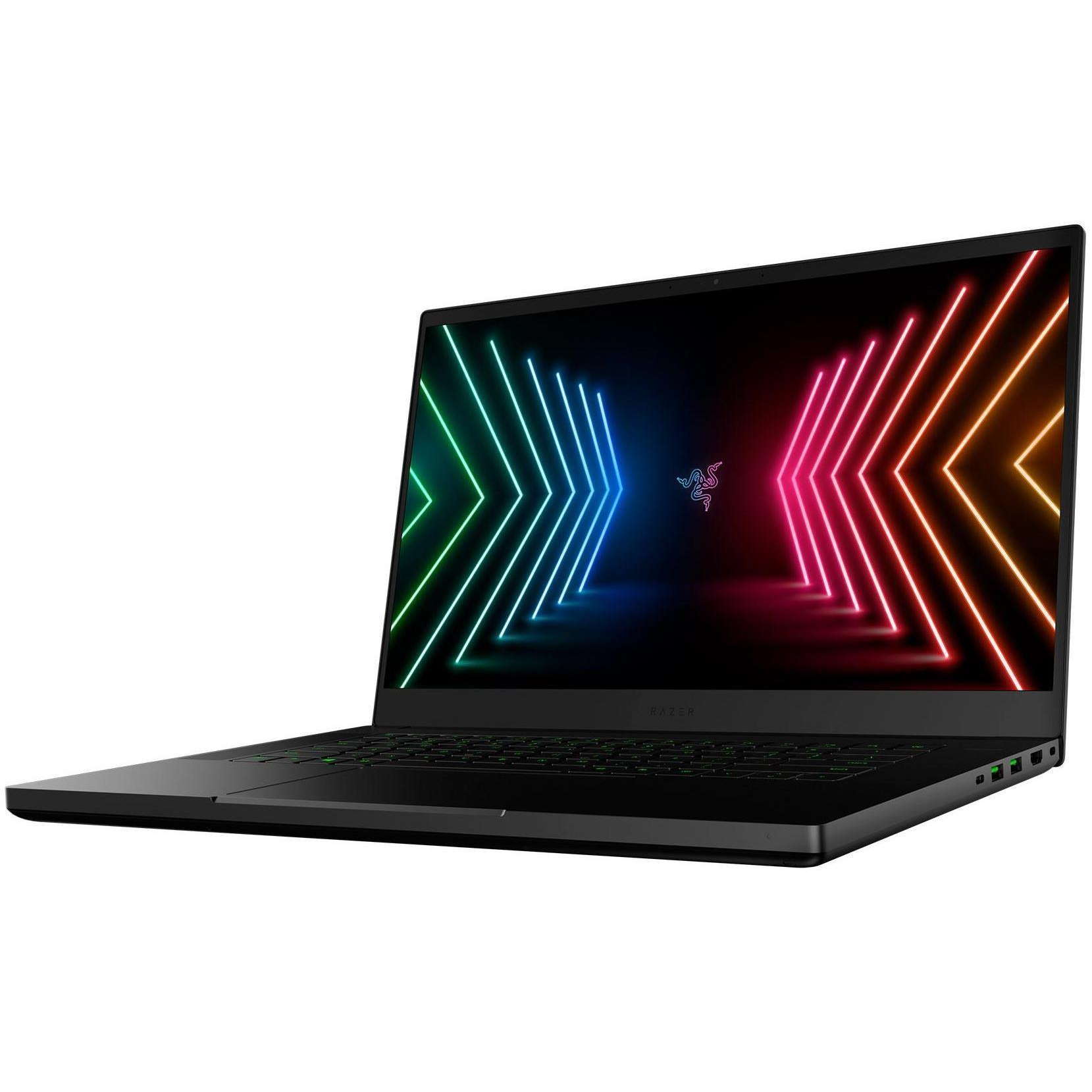 Razer Blade 15 | 15.6-inch | Intel Core i7 10750H | Nvidia RTX 3060 | 16GB  RAM | 512GB SSD | £1,599.97 £1,299.97 at Box (save £300)
This is far from the cheapest RTX 3060-powered gaming laptop on this list, but I wanted to point it out as it's a Razer Blade 15, our favourite gaming laptop and an incredibly popular design, too. The specs could be a little more generous in terms of storage space, but at least you've got a great processor beneath the hood working alongside that capable Ampere GPU. And all inside Razer's lovely chassis.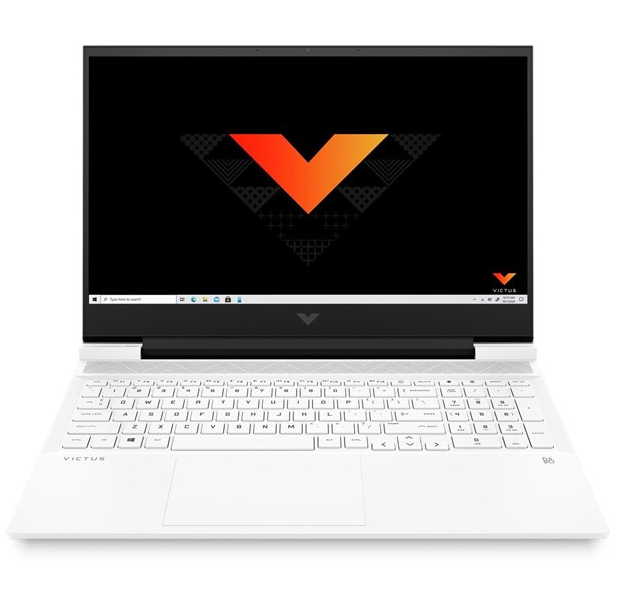 Victus by HP 16 | 16.1-inch | AMD Ryzen 7 5800H | Nvidia RTX 3060 | 16GB RAM | 512GB SSD | £1,149.97 £949.97 at Box (save £200)
While familiar in specs, the HP Victus has a unique style and screen size, despite maintaining a smaller chassis. It's generally pretty smart, too, and that specs list offers a heady mix of GPU and CPU grunt with the right amount of RAM for us gamers.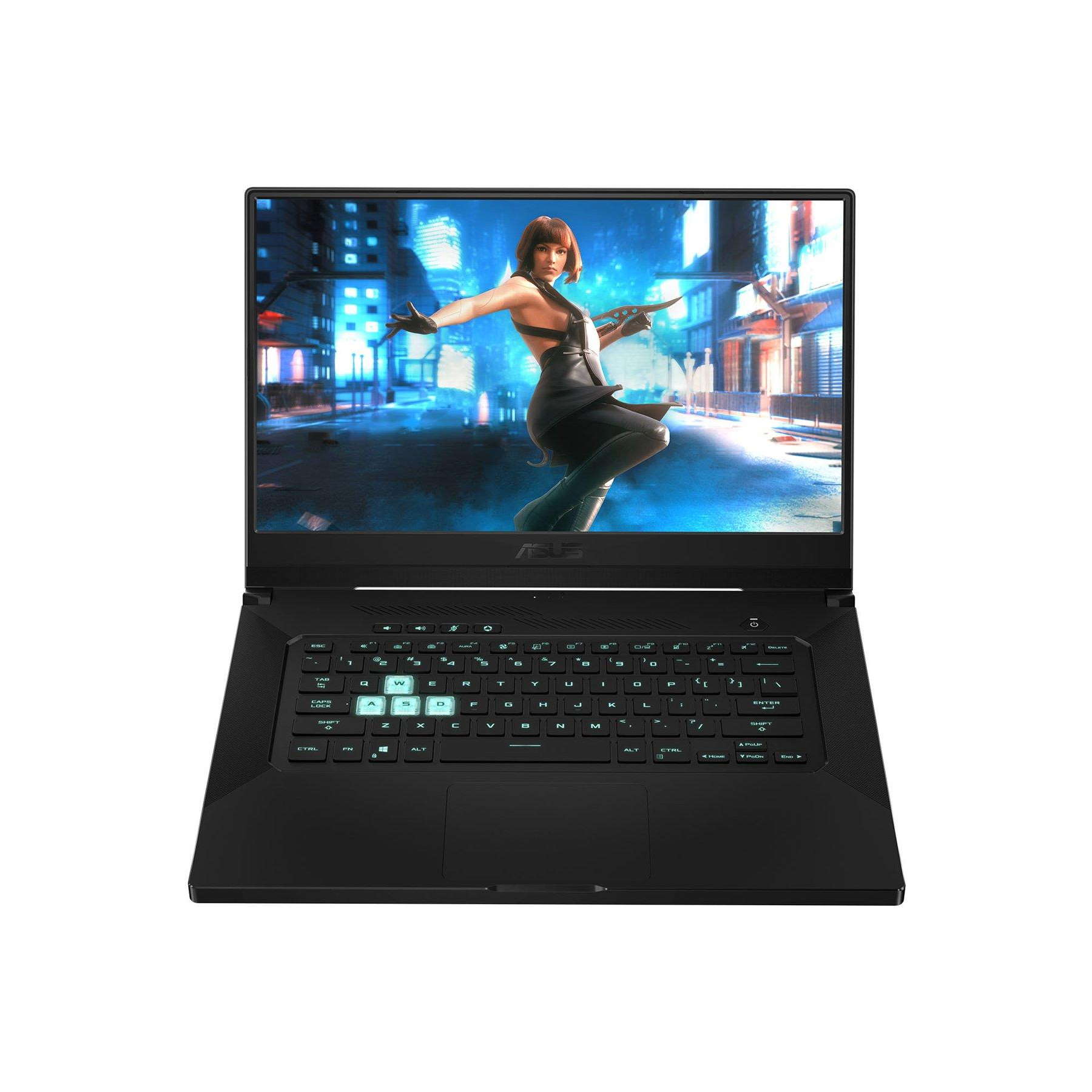 Asus TUF Dash F15 | 15.6-inch | Intel Core i7 11370H | Nvidia RTX 3060 | 8GB RAM | 512GB SSD | £1,099 £899 at Very (save £200)
Sporting Intel's 11th Gen ultraportable gaming CPU, the Dash F15 pairs a decent processor with a very good gaming GPU, and all for an affordable price. With a 144Hz screen and speedy SSD, this is a great sub-£1,000 gaming laptop.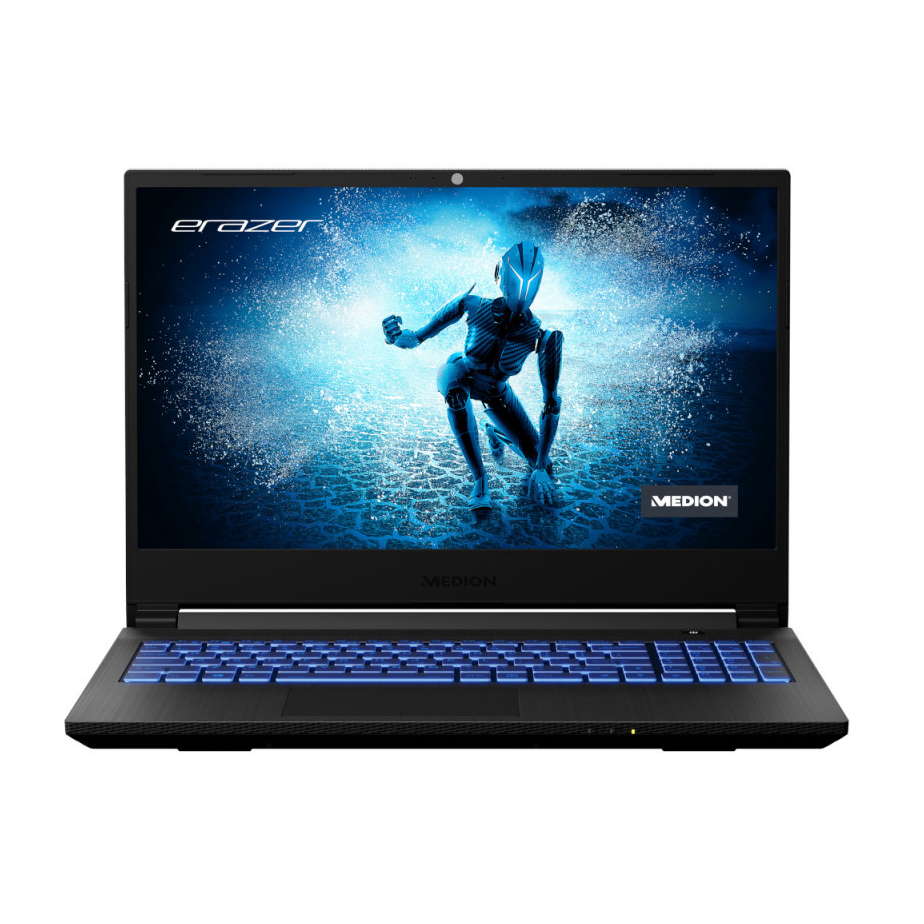 Medion Erazer P25 | 15.6-inch | AMD Ryzen 5 5600H | Nvidia RTX 3060 | 16GB RAM | 512GB SSD | £995.95 £879.95 at Overclockers (save £116)
There are many RTX 3050 machines at this price, and a lot of RTX 3060 laptops for around £1,500, which makes this Medion machine a bit of a bargain. Especially when you factor in the mighty AMD CPU and the 16GB of DDR4-3200 memory. The 512GB SSD isn't bad either.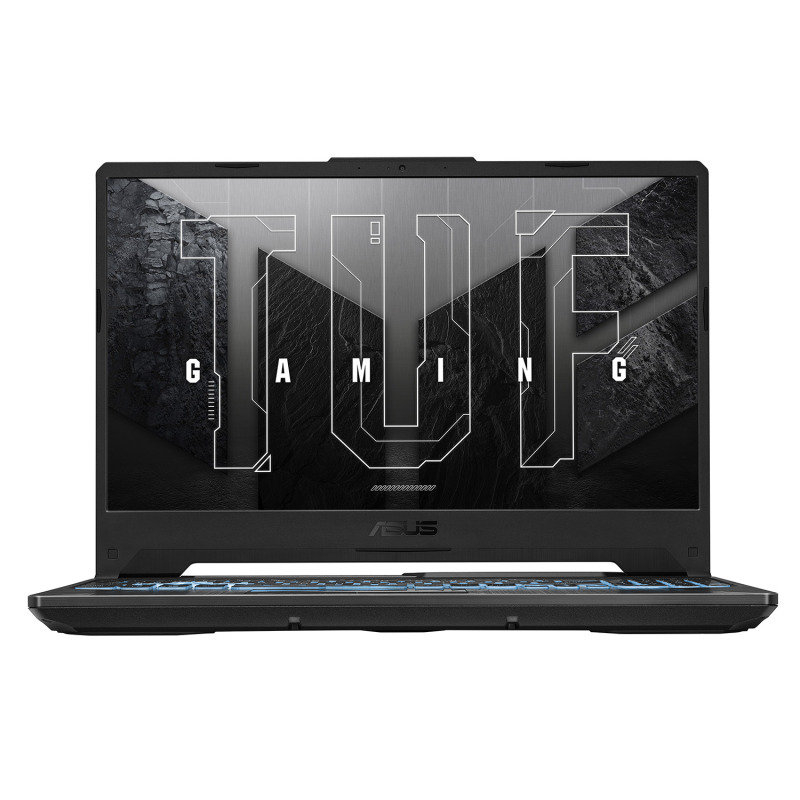 Asus TUF Gaming F15 FX506 | Intel Core i5 11400H | Nvidia RTX 3050 | 8GB RAM | 512GB SSD | £879 £699.99 at Ebuyer (save £180)
Fitted with an Ampere generation GPU, this laptop is able to offer the benefits of an RTX 30-series card, such as DLSS, on a tighter budget. One way it's hit that is by slimming the RAM down to 8GB, though this can be upgraded if you so wish. Otherwise, the 512GB SSD is a little slim but plenty enough for a handful of games with your OS.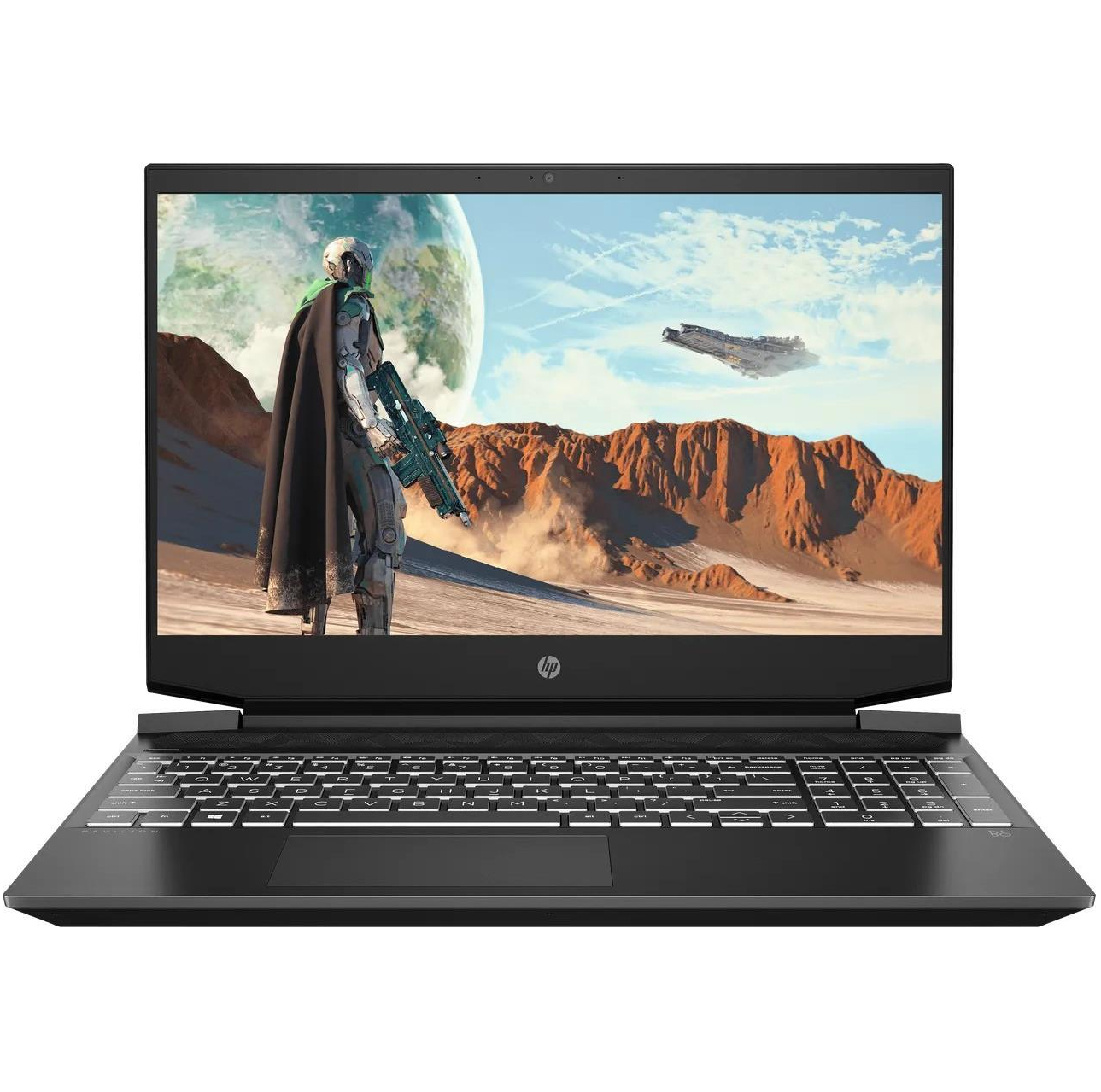 HP Pavilion 15 | 15.6-inch | AMD Ryzen 5 4600H | Nvidia GTX 1650 Ti | 8GB RAM | 512GB SSD | £749.97 £599.97 at Box (save £150)
I'm not going to pretend the GTX 1650 Ti is some gaming powerhouse, but it will still deliver gaming performance on less demanding strategy titles even if it isn't going to offer 120 fps in Far Cry 6. The 8GB of DDR4 memory is a little miserly, but getting a decent AMD six-core CPU and a half terabyte SSD for a bargain price can't be sniffed at.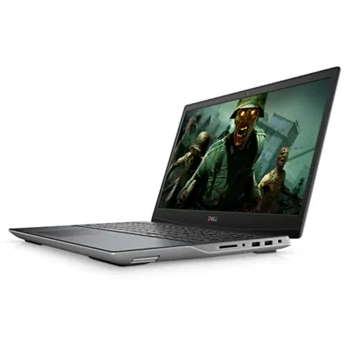 Dell G15 | 15.6-inch | Core i7 10870H | RTX 3060 | 16GB RAM | 512GB SSD | £1099 £997 at Very (save £102)
The venerable Dell G15 is a gaming laptop that you'll see pop up everywhere we talk about notebook deals this Black Friday. And for good reason. At under £1,000 this is a great spec for a gaming laptop, sporting a powerful Intel CPU and a great GPU to match the 120Hz 1080p screen.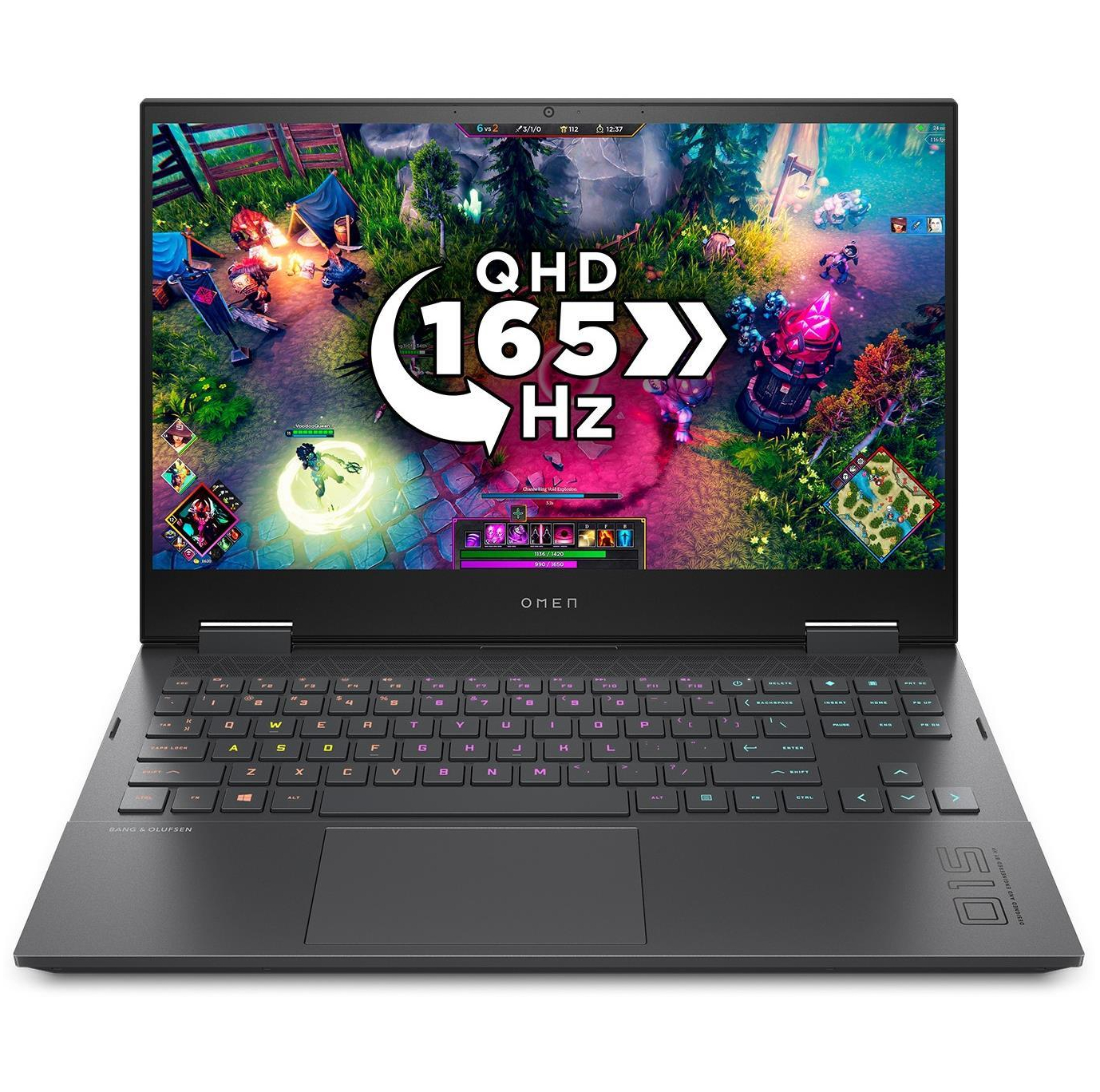 HP Omen 15 | 15.6-inch | Ryzen 7 5800H | RTX 3070 | 16GB RAM | 512GB SSD | £1,499.97 £1,299.97 at Box (save £200)
This Black Friday there are RTX 3070 gaming laptops around with impressive discounts on them if you look hard enough. This HP Omen machine pairs Nvidia's powerful GPU with AMD's excellent Ryzen 7 5800H eight-core, 16-thread CPU, and comes in under £1,300. The 165Hz 1080p screen is another bright spot in this quality notebook.
Black Friday office laptop deals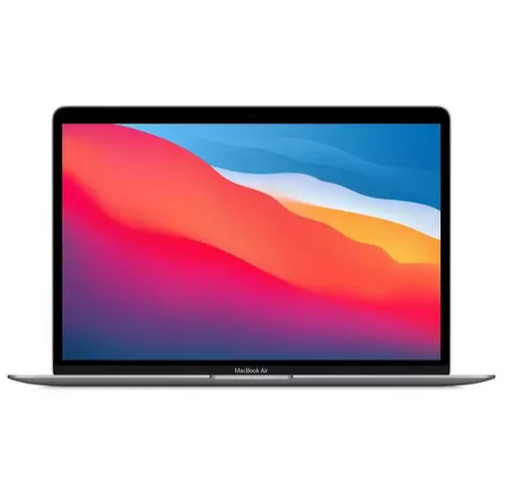 Apple MacBook Air | 13-inch | M1 SoC | 8-core CPU | 7-core GPU | 16GB RAM | 512GB SSD | £1,529 £1,399 at Very (save £200)
Look, oranges aren't the only fruit, and nor is x86 the only processor design worth a damn. Love them or hate them, Apple has created a fantastic slice of silicon with the M1 chip and it makes for an outstanding productivity notebook, even in this slight MacBook Air form factor.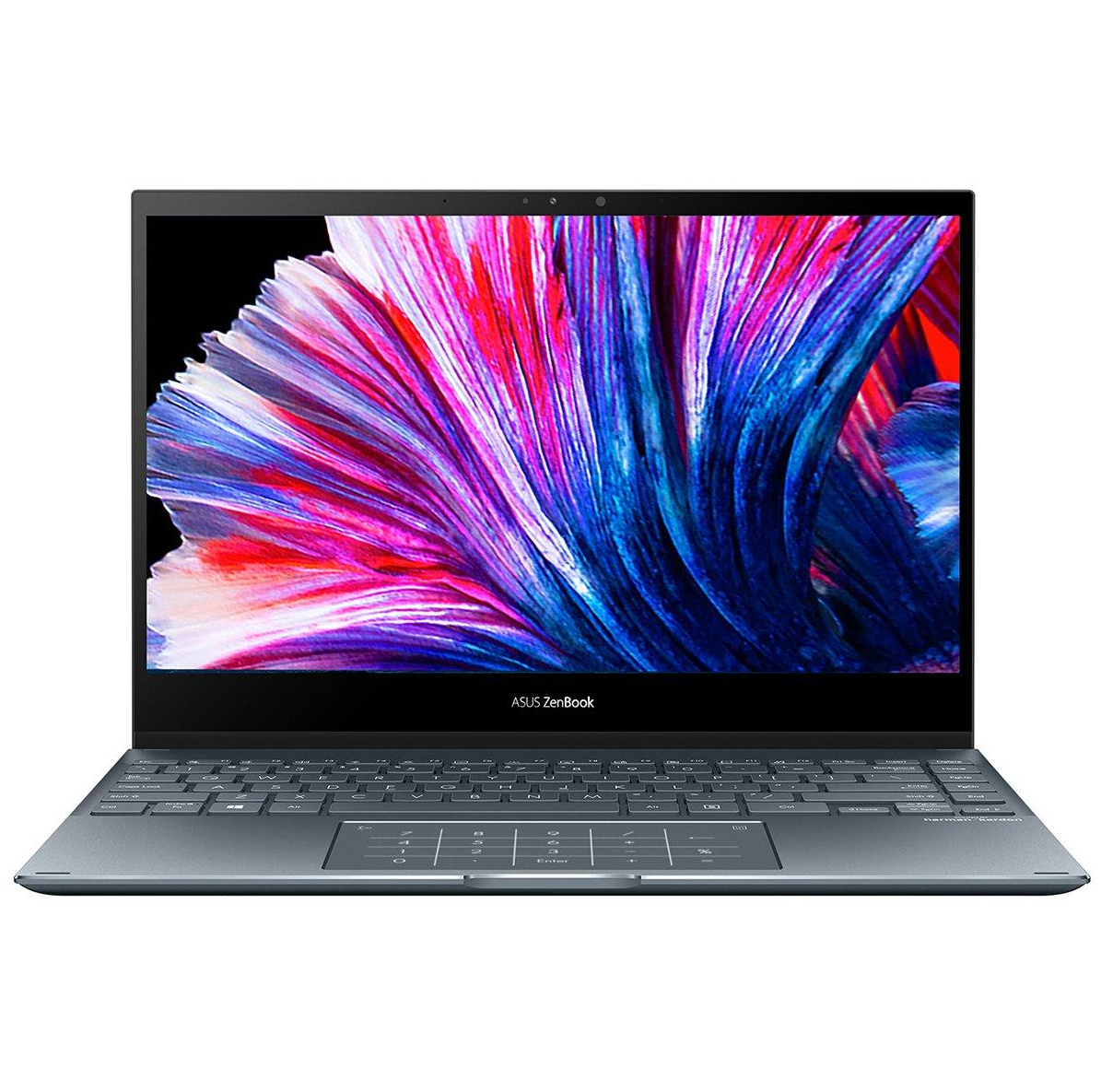 Asus ZenBook Flip | 13-inch | Core i5 1135G7 | Iris Xe | 8GB RAM | 512GB SSD | £1,099 £799 at Very (save £300)
The ZenBook Flip is Asus' answer to the MacBook Air and the Intel Tiger Lake CPU/Xe GPU combo that makes for a pretty powerful office notebook for the money. Admittedly, you're not going to be gaming like a pro on that integrated graphics silicon, but it should get you running Crusader Kings 3 well enough.
When will Black Friday gaming laptop deals start to appear?
We suspect manufacturers will try and pre-empt the rush of Black Friday deals at the end of November with their own events throughout the month. That means we could see deals popping up from the likes of Dell, Lenovo, Asus, Razer, and more as early as the end of October/start of November.
What should I look out for in a Black Friday gaming laptop deal?
The best Black Friday gaming laptop deals will deliver high-performance hardware for a knockdown price, or at the very least not come with an overly inflated price tag. 
But it doesn't automatically scan that just because something has a three-figure discount that it will be worth the money. You need to keep an eye on what parts are being used, what else you get for your cash, and whether it's actually right for you.
Things are tough for PC gaming hardware, as it stands today. But companies are still aiming to shift stock so expect some discounts on current-gen kit. Don't be fooled into parting with money for anything beyond the last generation of GPUs, however. It's unlikely there'll be a laptop with an Nvidia 10-series graphics card inside it that's worth buying this Black Friday, unless you can find a wonderfully cheap deal.
Keep an eye out for storage, and memory size too. That's most true at the low end of the market, where manufacturers may aim to keep prices low by using single sticks of memory and therefore halving the potential memory bandwidth. That might not be a problem in the very cheapest of gaming laptops, however, where the GPU will make the most difference to your experience.