Black Friday gaming headset deals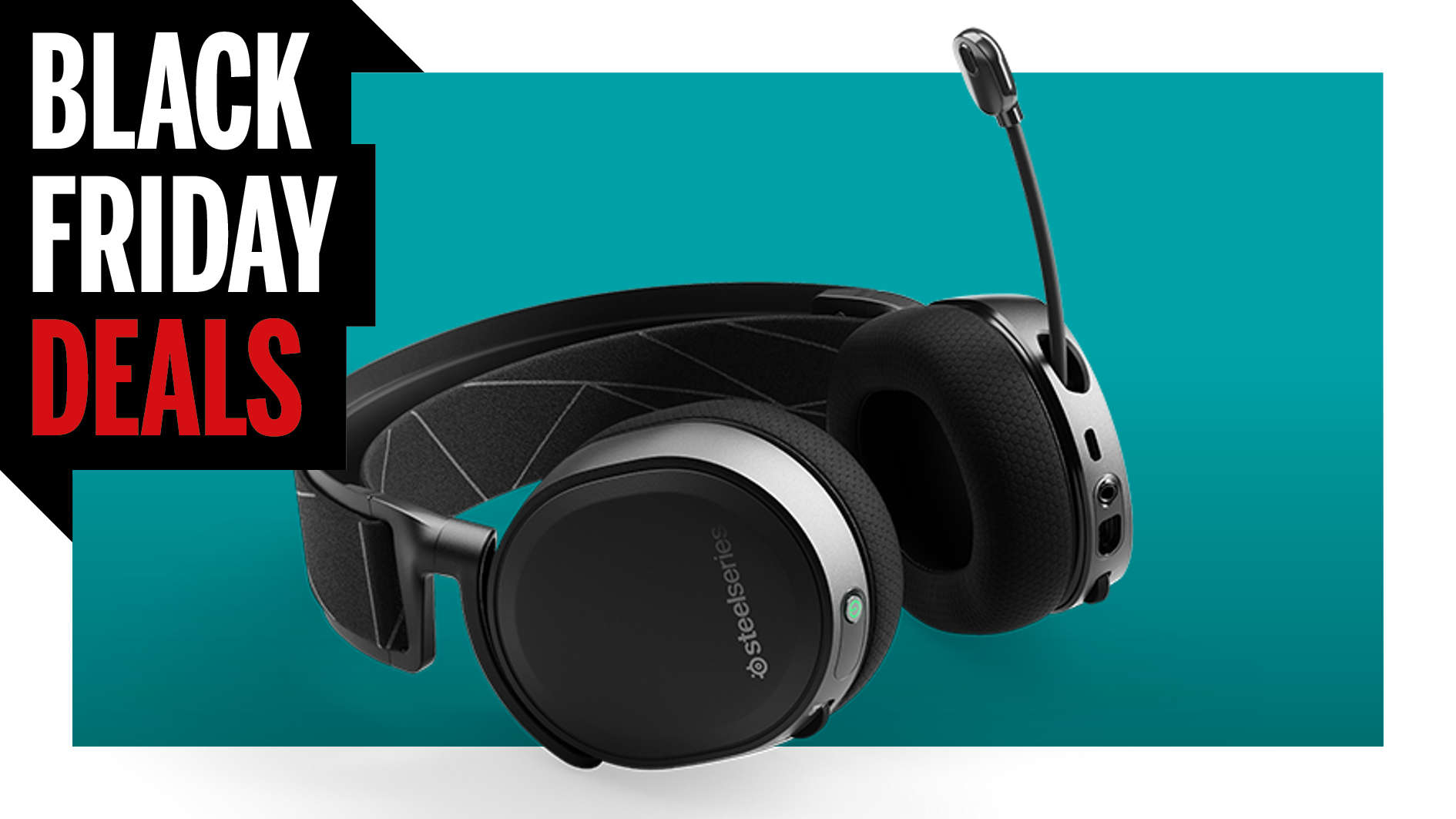 Jump straight to the deals you want…
1. Gaming headset deals
2. Wireless gaming headset deals
Our gaming headset might be the PC peripheral we demand the most from. It's a device for music, which calls for range and subtlety, a device for chatting, which calls for a mic that doesn't sound like it's under a rug six feet away, and it's a device for echolocation, which calls for directional audio that makes two ear cups feel like an entire room (while leaving no room for uncertainty over where those footsteps came from). It has to do all that while sitting comfortably on your noggin for hours.
We took all those factors into consideration when building our guides to the best wired gaming headsets and best wireless gaming headsets. When we see any of our favorite headsets go on sale for Black Friday, we'll add them to this list of the best Black Friday gaming headset deals. We're also including discounts on headsets we think are good for their price, even if they didn't make it into one of our guides.
These days, Black Friday and Cyber Monday really constitute a single deals event that starts before Thanksgiving and ends over a week later. There are still some special Black Friday-only and Cyber Monday-only deals, but those 'door buster' discounts aren't necessarily going to be better than discounts you find before and after the 26th and the 29th.
If you want to try to catch a flash sale or lightning deal, these are the best retailers to keep an eye on:
Who has the best Black Friday gaming headset deals?
In the US:
In the UK:
We'll be here throughout the end of November and start of December, tracking down all the best gaming headset deals as they appear. Here are the discounts we recommend right now:
Black Friday gaming headset deals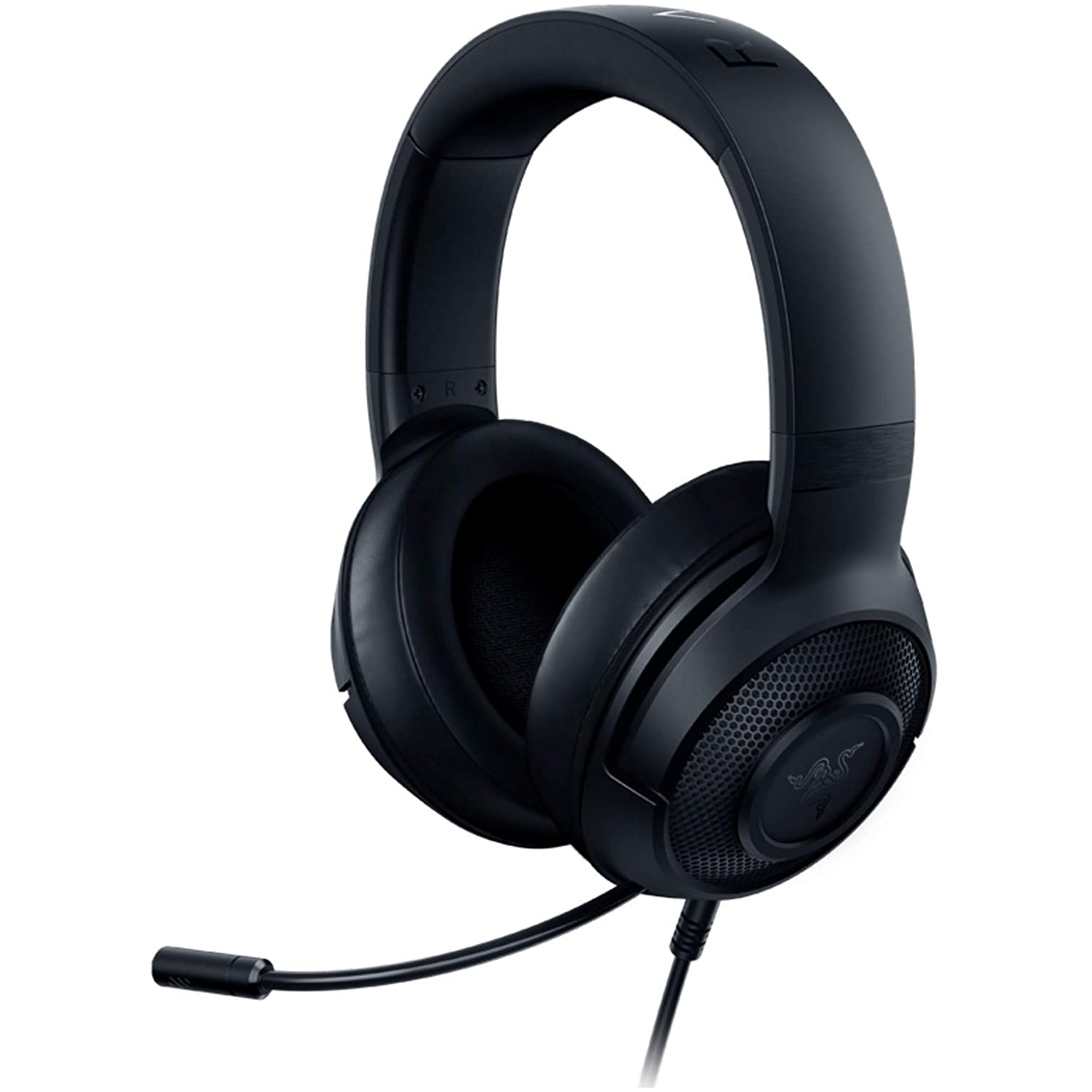 Razer Kraken X | Wired | Closed-back|  $49.99 $29.99 at Amazon (40% off)
If you're after a cheap, lightweight headset for gaming, these will see you right. They can be a little inconsistent, but the mic is top tier, you'll be gaming in incredible comfort with these babies strapped to your brainhole.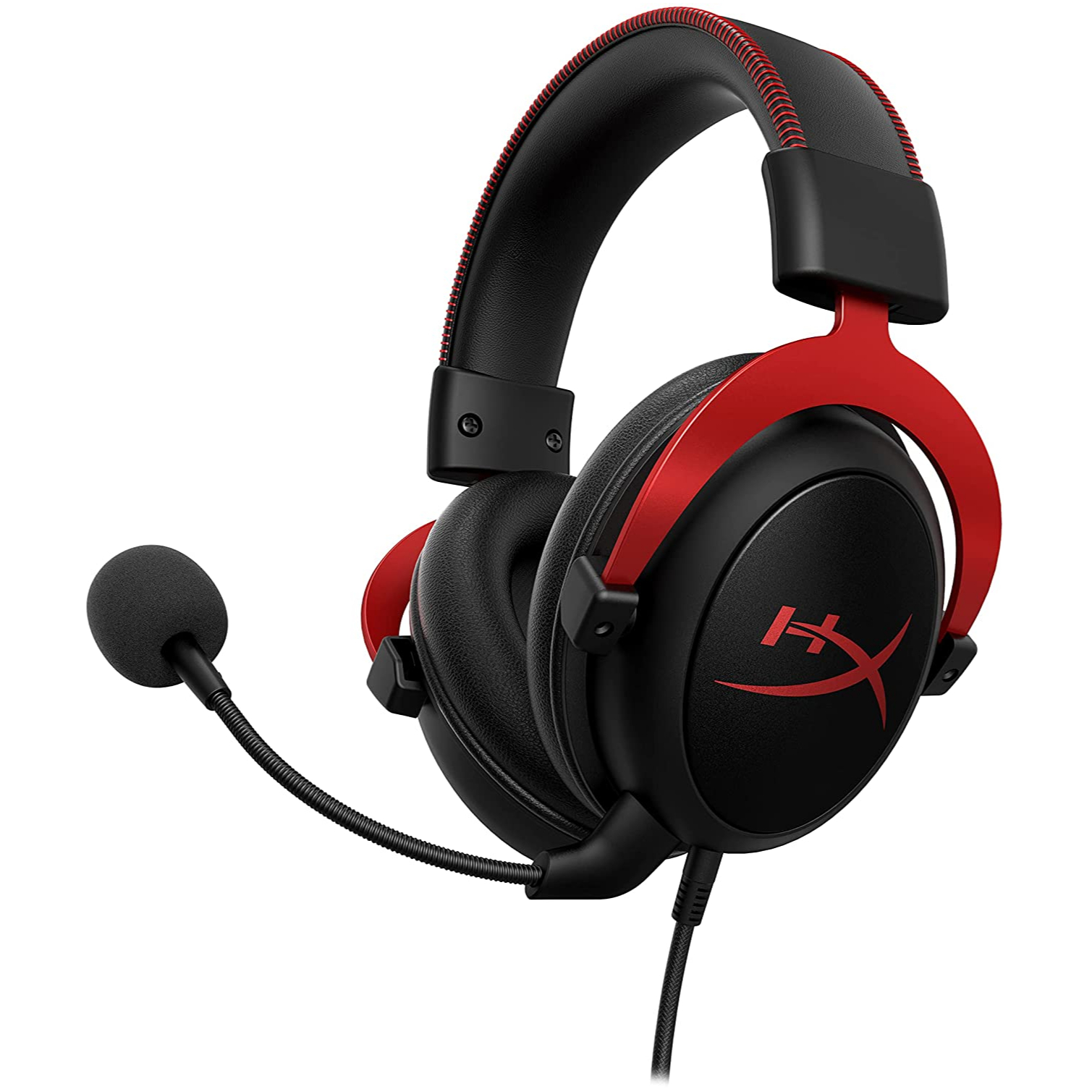 HyperX Cloud II | Wired | Closed-back | $99.99 $78.99 at Amazon (save $21)
As the wired version of the Cloud II, you don't get the same freedom as the wireless model, but you still get some supreme quality cans. And with a detachable mic, 7.1 surround, and a sturdy, light frame, these will see you right in comfort.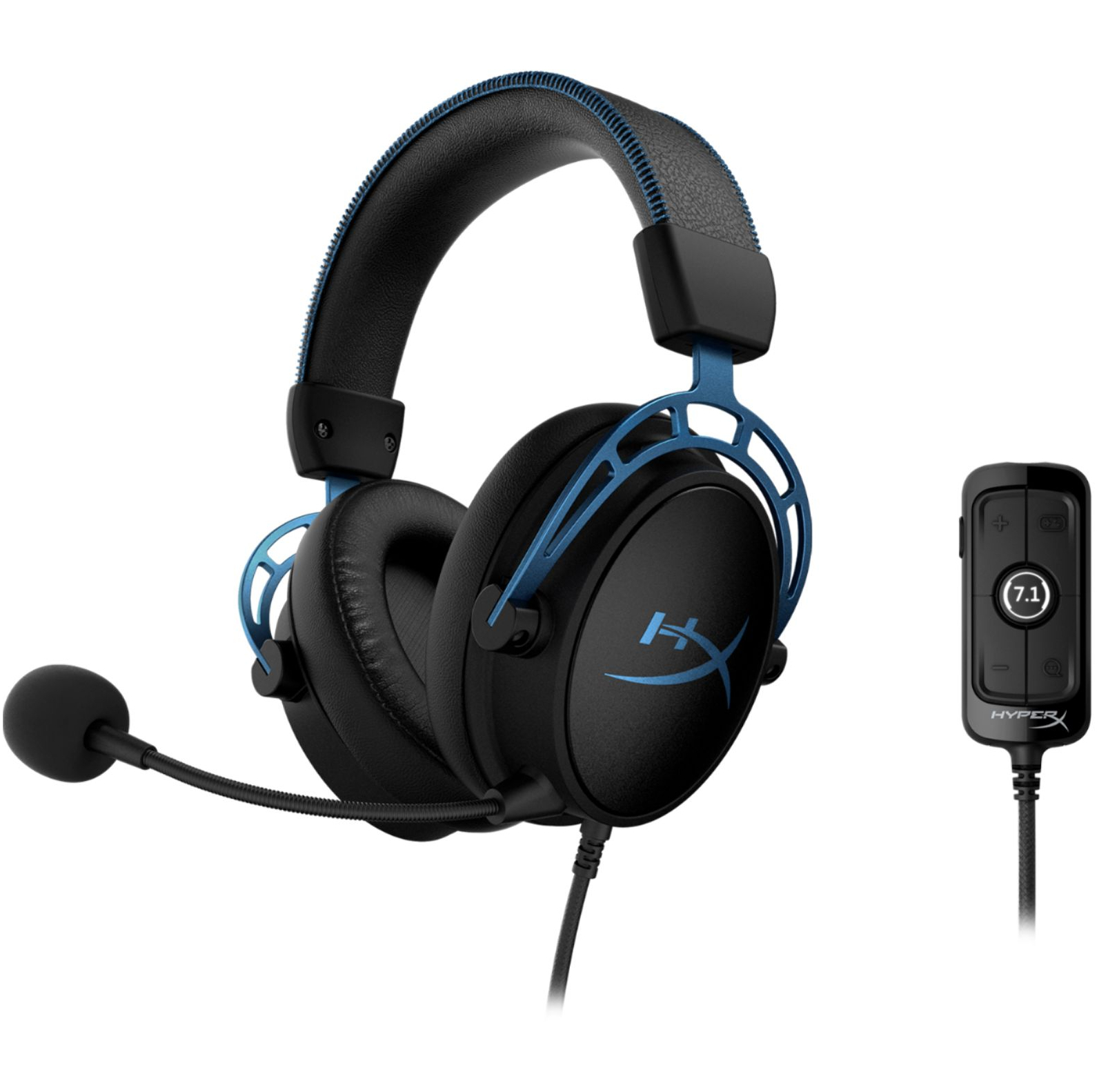 HyperX Cloud Alpha S | Wired | Closed-back | $129.99 $79.99 at Best Buy (Save $50)
Similar to the Cloud II, the Alpha S has great quality sound and reliable build quality behind it, with a little more frequency range. Its USB adapter also makes it more versatile for cross-platform usage. We gave it an 82 in our Cloud Alpha S review, so you can bet it's a cracking headset, but particularly so at this price.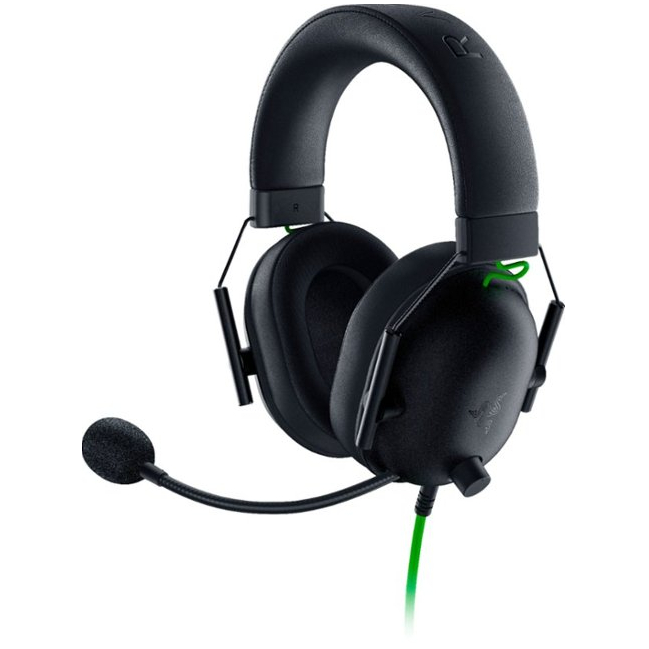 Razer BlackShark V2 X | Wired | Closed-back | $59.99 $34.99 at Best Buy (save $25)
With a spectacular range of sound, and impeccable comfort this is already a great headset, and that's without mentioning its understated look with sharp, distinctive Razer green accent. Along with 7.1 surround sound, all this makes for a cracking deal.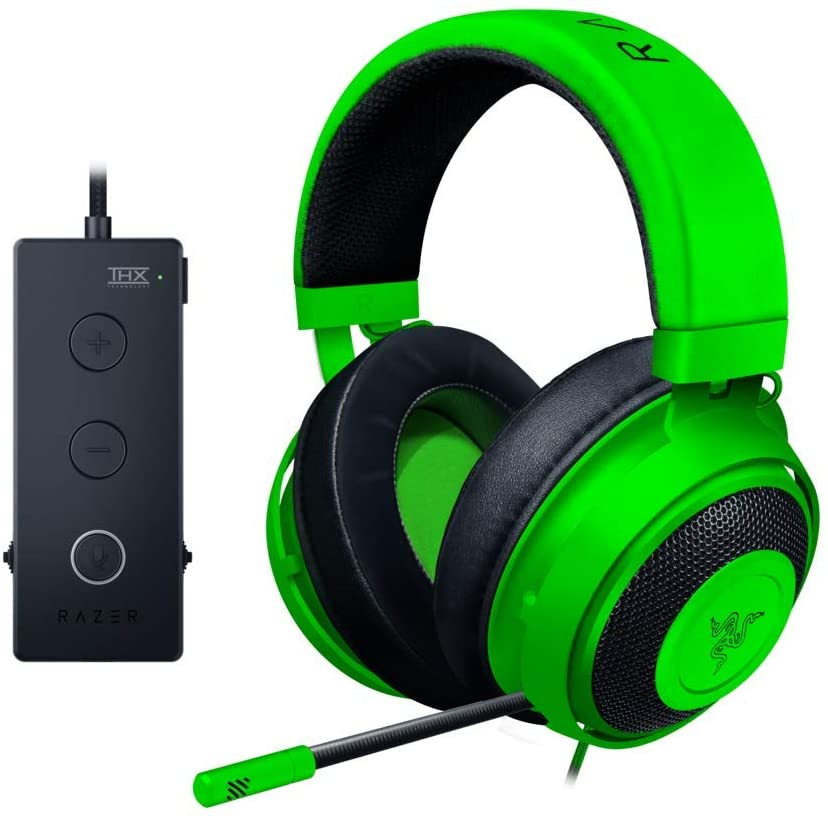 Razer Kraken Tournament Edition | Wired | Closed-back | $99.99 $49.99 at Amazon (save $50)
This Razer Kraken headset is Razer's bread and butter. It's simple, works great, and its USB connectivity means you have the option to adjust volume and mute your mic with the in-line controls. This headset tends to drop down to this price, but nonetheless, this is still cheap for this one.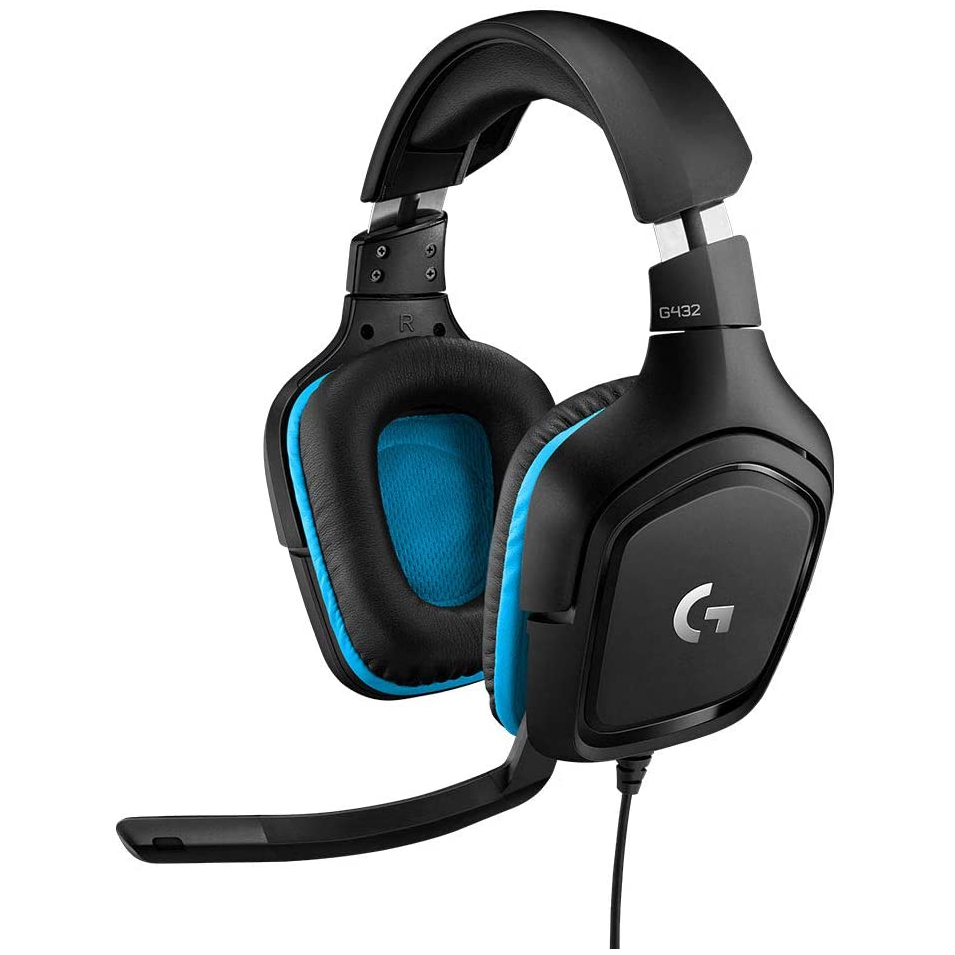 Logitech G432 | Wired | Closed-back | $79.99 $39.99 at Amazon (save $40)
This pair of Logitech headphones offers the basics done well. It's usually a bit expensive for our tastes, but at 50% off we're more than happy to recommend it. Logitech makes good gear, and while simple, sometimes there's not much more you want in a gaming headset.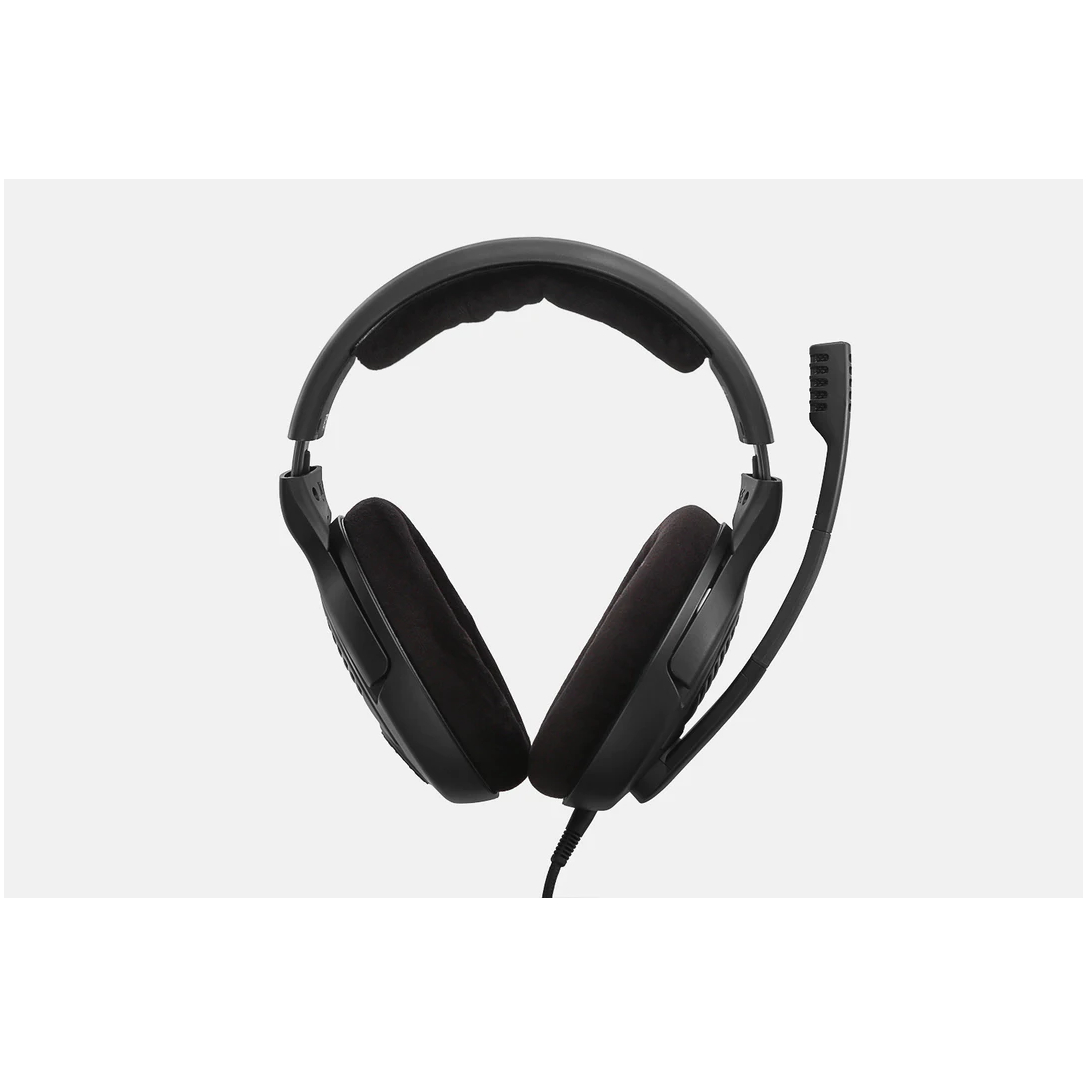 Drop + Sennheiser PC37X gaming headset | Wired | Open-back| $120 $95 at Drop (save $25)
The EPOS (née Sennheiser) Game One's have been a very popular gaming headset for a while now, and these Drop versions take that formula and deliver it at a decent price with discount. It's not often we see many open-back gaming headsets, with a microphone included, and that makes for a more open, wider sound without having to buy separate gear.
Drop + Sennheiser HD 6XX headphones | Wired | Open-back | $220 $179 at Drop (save $41)
This pair of headphones is based on the venerable Sennheiser HD 650s, which our Jacob just so happens to own. He loves his pair and couldn't recommend them enough if you're just getting into high-end audio. These HD 6XX are reportedly as much a match for the HD 650s, too, though they come in a swanky blue instead of Sennheiser's grey. You'll want an amp/DAC for these, which Drop also offer in the O2, though Jacob recommends a Schiit combo. He's not joking.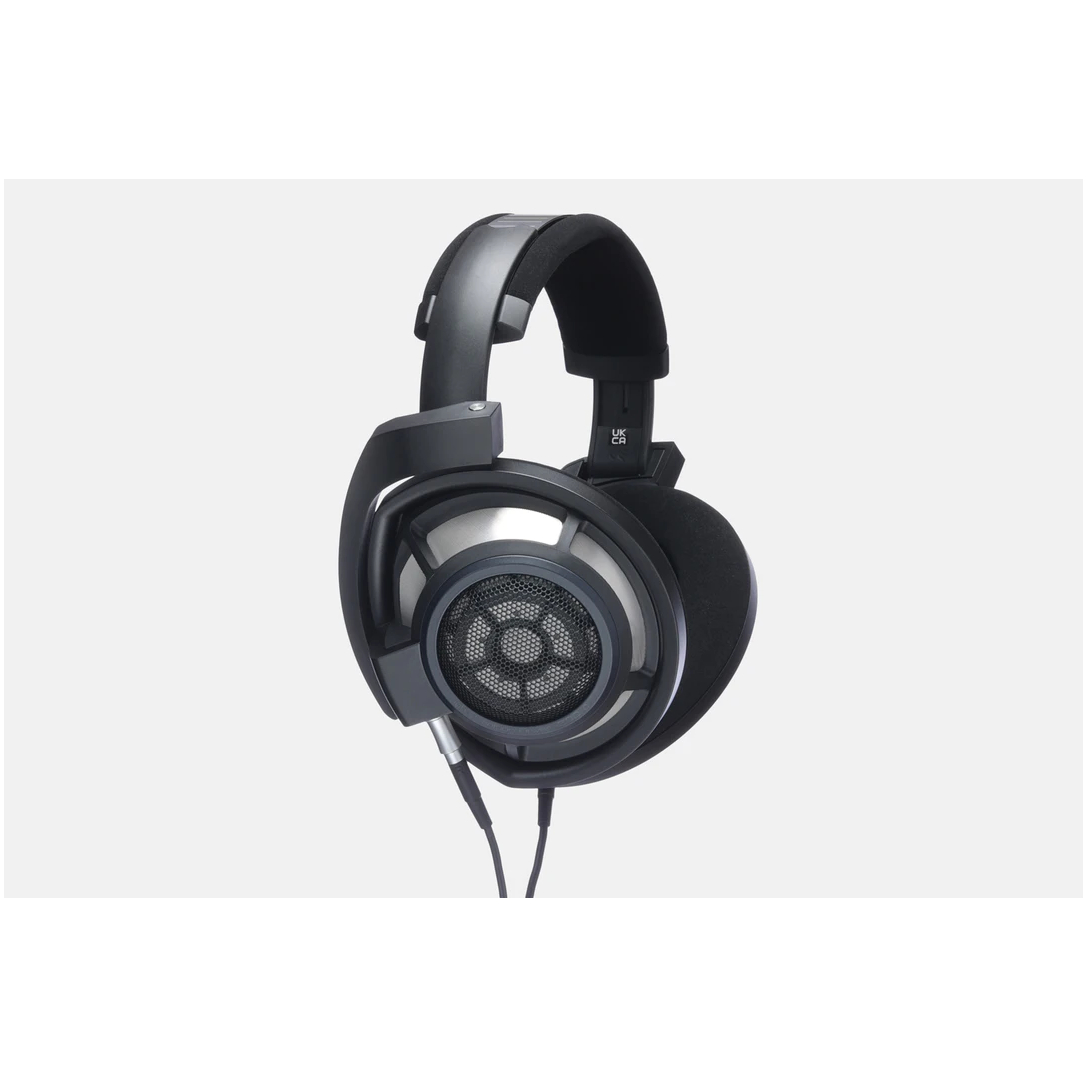 Drop + Sennheiser HD 8XX headphones | Wired | Open-back | $1,100 $949 at Drop (save $151)
The Sennheiser HD 800 S are our Jacob's dream headphones, and these HD 8XX from Sennheiser and Drop are made in their image. They're pretty darn similar, too, with the same construction and factory of origin. Yet the HD 8XX have been tweaked a little bit, which reportedly makes them slightly less neutral sounding than the HD 800 S, and so ultimately offer a different listening experience.
Our magic price searching bots are all over the web, tracking down the best prices all the time. That means this list will be regularly curated multiple times each day
Black Friday wireless gaming headset deals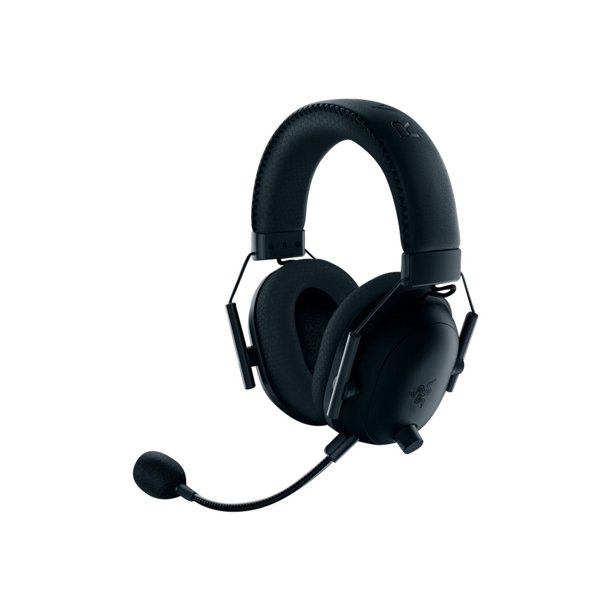 Razer BlackShark V2 Pro | Wireless | 24hr battery | Closed-back | $179.99 $129.99 at Walmart (save $50)
The BlackShark V2 Pro is the pro version of the headset at the top of our list. With a banging frequency response and the added convenience of a wireless design, we cant recommend these enough.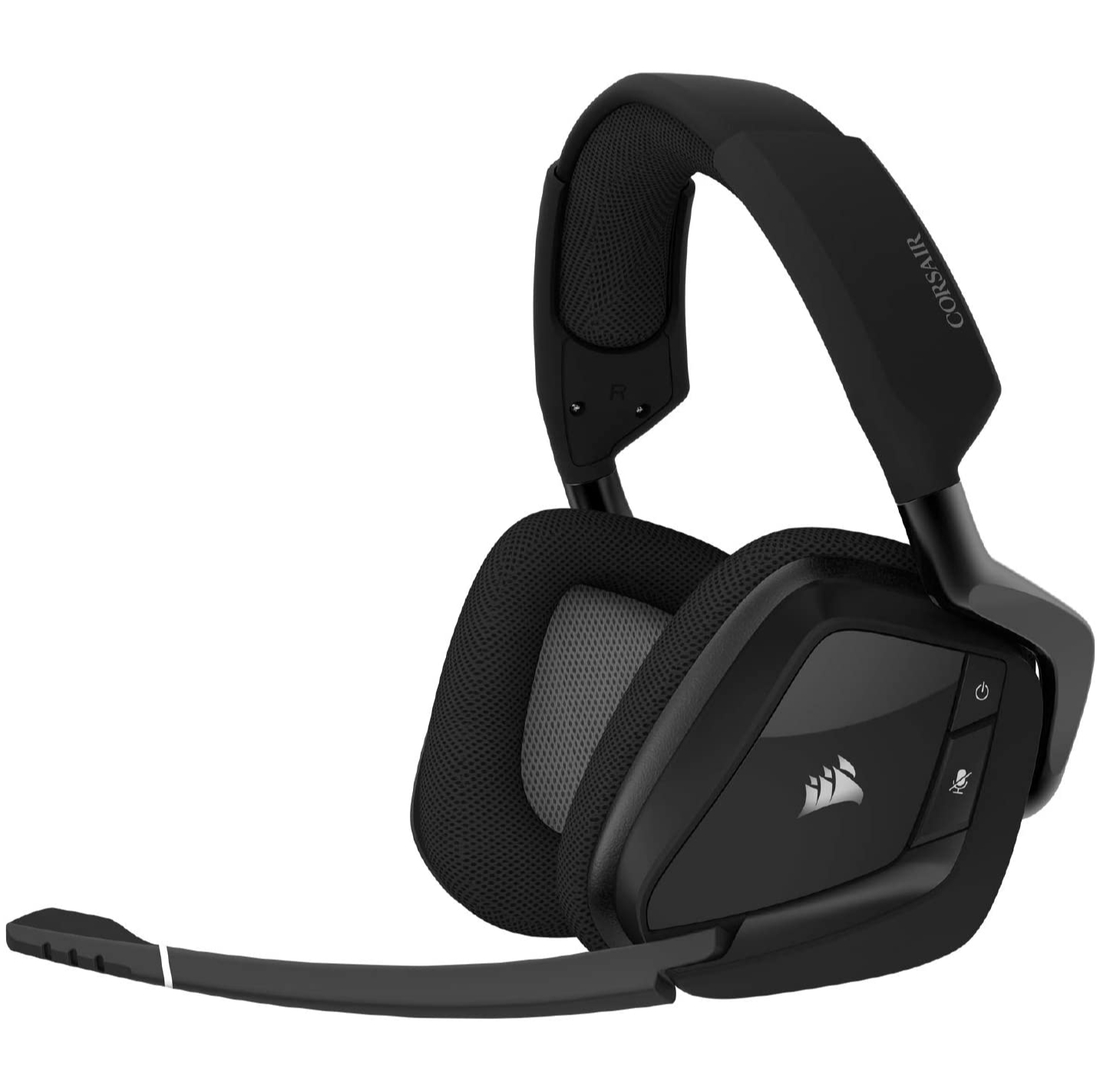 Corsair Void RGB Elite | Wireless | Closed-back | $99.99 $69.99 at Amazon (save $30)
Corsair's aggressive-looking gamer headset offers comfort and quality, which you might not find many wireless headphones do at this price. It's currently sitting at the cheapest price we've seen it at all year, and if you enjoy it's gamer aesthetic, it's definitely a good buy.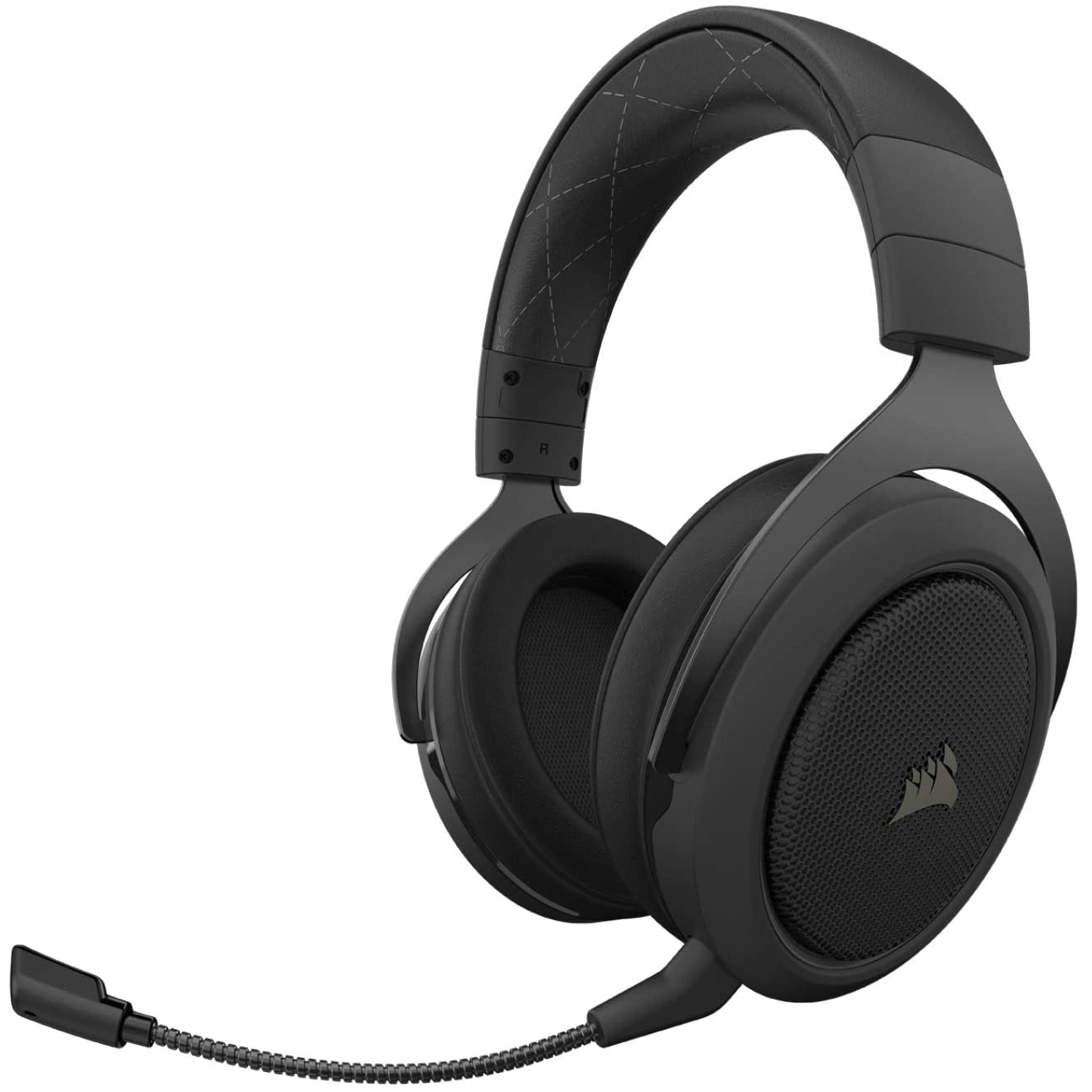 Corsair HS70 Pro | Wireless | 16hr battery | Closed-back | $99.99 $74 at Amazon (save $25.99)
Corsair impresses with its budget take on the wireless headset, featuring impressively robust build quality and an overall no-nonsense headset. The sound quality is really impressive for the money too. The battery life isn't as strong as some, but it's still a decent offering, especially at this reduced price.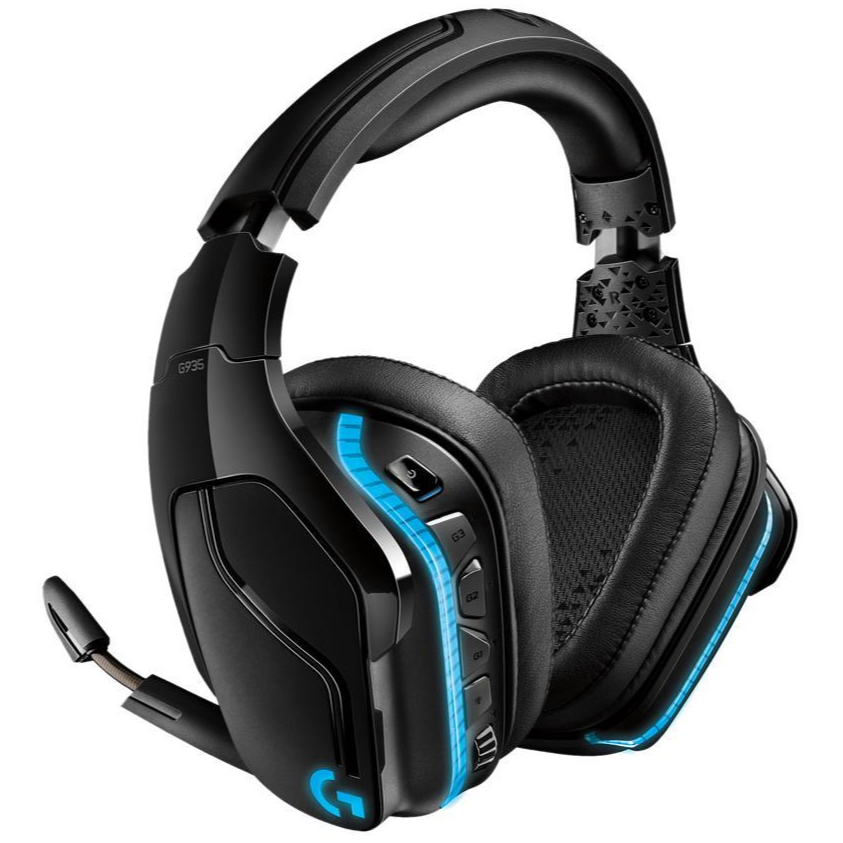 Logitech G935 | Wireless | 12hr battery | Closed | $169.99 $115.99 at Amazon (Save $54)
A little edgy looking, but still a well rounded headset. You don't get the immense frequency response range that some have, but they're comfortable, and come with surround sound. Being wireless they're also freeing, so that's nice.
Our magic price searching bots are all over the web, tracking down the best prices all the time. That means this list will be regularly curated multiple times each day
When will Black Friday gaming headset deals start to appear?
Black Friday is November 26, but plenty of retailers have been getting deals out early to stagger traffic. Last year we saw sales start in early November; this year deals have been popping up since the end of October.
What should I look for in a Black Friday gaming headset deal?
Before you throw open your wallet, it's good to have an idea of what features are most important to you in a gaming headset. Consider how long you're going to wear it per day, and for what purpose.
If you play a lot of FPS games, its worth investing in a headset with surround sound to you can pinpoint enemies, and a noise canceling mic so your teammates don't have to listen to your mechanical keyboard going click-clack.
If you're going wireless, consider dropping RGB lighting down your priority list, as it'll sap battery life like nobody's business. Otherwise, if you're looking to stand out among streamers, a wired RGB headset will surely hypnotize those fans into subscribing.